Cherry Pie Music records, publishes, and places original jazz music. We currently feature the work of songwriters Ellen Vanderslice, Mike Horsfall and Rebecca Kilgore, among others.
Check out our new video, Moonshadow Dance 2016!
Rebecca Kilgore's sparkling vocal sets the mood for romance for Rachel Lidskog-Lim and Jack Lim of Dance For Joy Studios. Moonshadow Dance is an award-winning song written by Ellen Vanderslice and Mike Horsfall. This new recording is the title track of a new CD featuring Randy Porter on piano, Tom Wakeling on bass, Todd Strait on drums, Mike Horsfall on vibes and Dan Balmer on guitar. Recorded and mixed by Mike Moore of Dead Aunt Thelma's Studio, Portland, and mastered by John Golden, Golden Mastering, Los Angeles. The arrangement is by Mike Horsfall. Video by Michael Turner of Real Light. Special thanks to Jim and Eva MacLowry.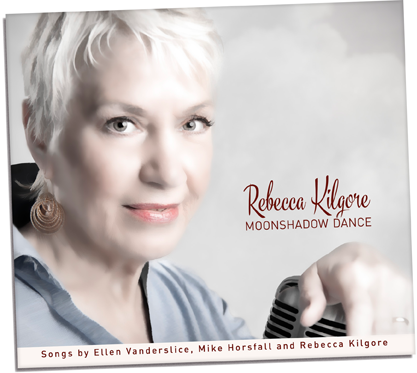 Now available in the iTunes store
and at CDBaby and Amazon!